April 1, 2020
The COVID-19 challenge has turned our daily lives inside-out, and forced us to adapt to a "new normal." This is true for everyone from the wealthiest to poorest among us, and it's particularly challenging for those who were facing high risk and adversity even before this virus arrived. As the world navigates through physical and psychological distress, I wanted to take the opportunity to tell you how Mentoring Plus is working to address the crises.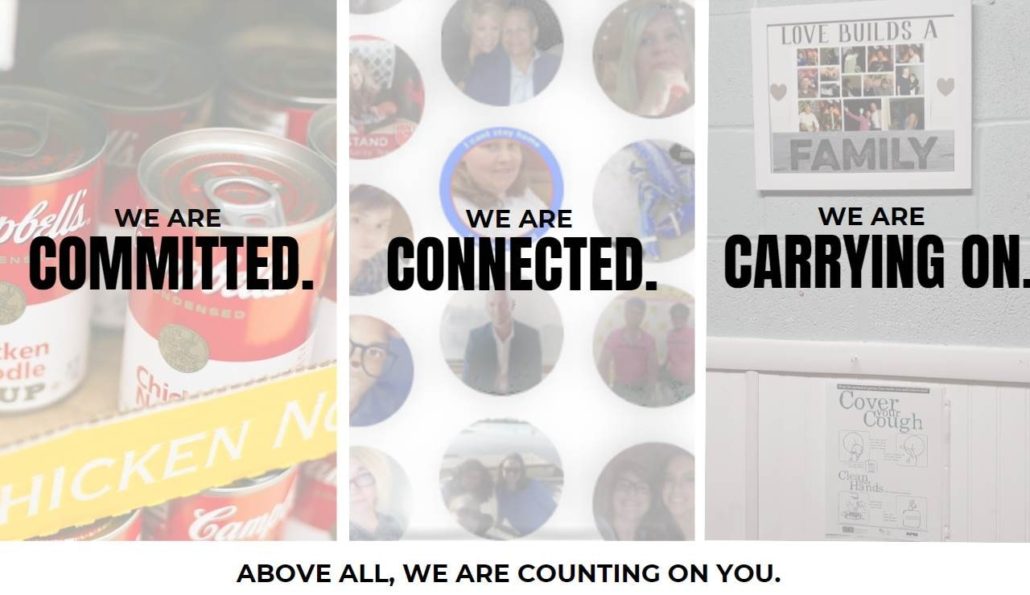 First, we are recommitting to our mission: We empower disadvantaged youth and their families to fulfill their potential, and provide them with the courage and resources to pursue that potential. We're doubling down on our intensive case management, offering more one-on-one time and education services for the youth. We're transforming the youth/lifecoach family-style meals at our campus into a delivery service that brings nutritious meals directly to the youth and their families. We're renewing our efforts to bring job services to the parents and guardians who are facing major cuts or job losses. And we're exploring new therapy options for the youth as they try to adjust to a new level of chaos.
We're also refocusing on communication, both internally and with supporters like you. As this crisis has forced the world online, we're enhancing our use of virtual and instant communication. Through a partnership with NKU, we'll soon bring you greater social media content than ever before, with unique storytelling and engagement opportunities (You can follow us on Facebook and Instagram now.) Additionally, our program director has led the creation of a private Facebook group; a place where youth, families, life coaches, and case managers can freely communicate with one another. This will greatly enhance the strong sense of community and trust that we've already established, while allowing us to maintain safe social distancing protocols.
Finally, we are shifting our attitude. I'll admit that I struggled to meet some of the challenges brought on by this virus. Honestly, I felt frozen as I faced the onslaught of challenges. Our largest fundraiser was postponed, leaving a major financial hole to fill. Our program, which thrives as a site-based, group meeting with 15-20 people, had to be totally reconfigured. And our staff, who are truly the altruistic saints of the nonprofit sector, have had to face reduced hours even as they transform our mentoring and service strategies.
But every great obstacle provides a great opportunity. As Mentoring Plus enters its second decade, I know that we've already faced and overcome other difficulties. And looking at our future, I'm reminded of Rudyard Kipling's immortal paean to perseverance: "If." It's worth revisiting in full, and repeating as a daily meditation in the weeks ahead. I hope you will join me, and "keep your head when all about you/ Are losing theirs and blaming it on you/ …trust yourself when all men doubt you/ But make allowance for their doubting too/ ….or watch the things you gave your life to, broken,/ And stoop and build 'em up with worn-out tools."
At Mentoring Plus, we have the tools, the team, and the conviction to take on this challenge and overcome adversity. We'll emerge from this crisis stronger than ever before. We'll provide better and more comprehensive services for the youth and families in our community. We will truly empower them to fulfill their potential so that they, too, can emerge from this crisis feeling stronger than ever.
Thank you for your continued partnership. We will never forget that the work we do is made possible by the compassion, volunteerism, and donations of our neighbors. We look forward to delivering on our promise to guide kids, support families, and strengthen communities.
With grit, grace, & gratitude,

William LJ Cole,
Chairman of the Board
https://mentoringplus.org/wp-content/uploads/2020/04/image001.jpg
740
1280
William Cole
https://mentoringplus.org/wp-content/uploads/2020/12/MPlusLogo-White720x88-300x37.png
William Cole
2020-04-01 13:00:42
2020-04-01 13:03:11
A Note from the Mentoring Plus Board Chair