Meet our Newest Board Members
Now the branch and business manager at Republic Bank in Norwood, OH, Lynne Cole served as branch manager for BB&T in Newport for several years. During her time in Kentucky she became heavily involved in the Newport Business Association, and was elected chairwoman.
Through the business relationships she developed there, Lynne was introduced to Mentoring Plus. After meeting some of the youth in the program she was hooked, and immediately lined up to help in any way she could, eventually finding herself on the board. Lynne is a Xavier University alumna, and lives in Anderson, OH with her two cats.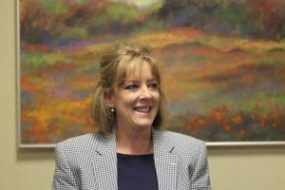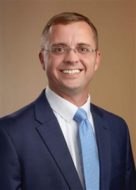 James Frondorf, a Vice President with Federal Home Loan Bank of Cincinnati, is a Cincinnati native who has lived in Northern Kentucky for the last eight years. Jim holds undergraduate and graduate degrees in business administration from the University of Cincinnati and the University of Pennsylvania – Stonier.
Jim was drawn to Mentoring Plus because of his personal belief that all people deserve an opportunity to choose and earn a successful life, as they define it.
He is passionate about helping others become the best person they can be, a belief that has shaped his approach to leadership and fatherhood. Jim lives in Fort Mitchell with his wife, Beth and their three children.
Wayne Turner is no stranger to service and leadership in the community, with over thirty years of public service in the military and law enforcement. The recently retired Bellevue Chief of Police served over two decades in the United States Army and Marine Corps, rising to the rank of Lieutenant Colonel and serving under General David Petraeus in Iraq. Wayne is a recipient of the bronze star medal and KY Veterans Hall of Fame inductee, among numerous other honors and awards.
Wayne holds multiple degrees and certificates from the US Army CGS Officers College, Thomas More College, the FBI National Academy, and the University of Virginia. He has a Masters degree in Criminal Justice Administration from Eastern Kentucky University. He is a native of Northern Kentucky and a Fort Thomas resident.